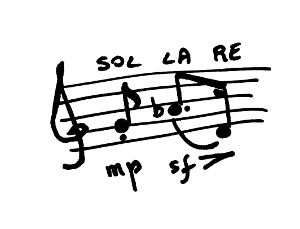 Copyright © Juan María Solare 2013, all rights reserved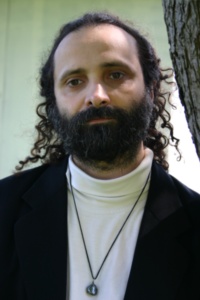 Usted puede
:
- descargar estas partituras, examinarlas, imprimirlas, ensayarlas
- ejecutarlas en público (indicando claramente el nombre del compositor)
- reenviar estas partituras a terceras personas
Usted no puede
:
- vender estas partituras
- adaptarlas para otros instrumentos
- ofrecer estas partituras para descarga en otras páginas web (mejor indique -linkee- esta dirección, donde estará la versión más actual y completa de mis partituras)
- registrar, tocar o publicar estas obras bajo el nombre de otro compositor (
Plagio
)
Sería colegial:

- escribirme un par de líneas si encuentra estas obras interesantes o si las quiere tocar en concierto. Puedo incluso contribuir a la propaganda de los conciertos donde se toquen mis obras.
- Si necesita
particellas
de estas composiciones, escríbame (
Contacto
).
Sie dürfen
:
- diese Noten downloaden, ansehen, abdrucken, probieren
- öffentlich aufführen (mit klarer Angabe des Komponistennamens)
- an Dritte diese Noten weiterleiten
Sie dürfen nicht
:
- diese Noten verkaufen
- diese Noten weiter arrangieren
- diese Noten zum Download in anderen Seiten anbieten (geben Sie einfach diese Adresse an, wo die jüngste und vollständigere Version meiner Partituren ist)
- diese Kompositionen unter einem anderen Komponistennamen anmelden, spielen oder veröffentlichen (
Plagiat
)
Es wäre kollegial
:
- mir ein paar Zeilen zu schreiben, wenn Sie diese Stücke interessant finden oder Sie sie im Konzert spielen möchten. Ich sogar zur Werbung jeder Konzerten beitragen, wo meine Werke gespielt werden.
- Falls Sie
Stimmen
von diesen Kompositionen brauchen schreiben Sie mir (
Kontakt
).
You may:

- download these scores, print, study, practice and rehearse them
- perform them in public (indicating clearly the composer's name)
- forward these scores to third parties
You may not:

- sell these scores
- arrange these pieces for other line-ups
- offer these scores to download in other webpages (indicate -link to- this address, where the latest and more complete versions of my scores will be found)
- register, perform or publish this works under other composer's name (
plagiarism
)
It would be collegial:

- to write me a few lines if you find these works interesting or if you want to perform them in concert. I can even contribute to the promotion of the concerts where my music is performed.
- In case you need parts for these compositions, please write me (
contact
).
---
a word to the wise
Trost (Consuelo Consolation)
Trost
para piano
partitura descarga gratuita
(
sheet music free download
)
La versión original de Trost es para piano solo. Hay además versiones para
- guitarra, bajo y percusión
- sonidos electrónicos (pads)
- dos saxofones

De hecho, existe una grabación de la versión para guitarras:
Gratis es gratis
, y no quiero obligarlos a nada, pero sí señalar algunas sencillas formas de
agradecimiento
:
- "gustar" (recomendar)
esta página
- "gustar" al
compositor
en Facebook
- donar un par de centavos al compositor
El mejor agradecimiento será que, si disfrutan con mi
música
,
me lo hagan saber
.
para piano * für Klavier
"Like" this particular page on Facebook
"Like" Juan Maria on Facebook
---
Necesarios aspectos legales
Trost (Consolation, Consuelo)
mp3 electric guitars
PDF piano music sheet free download