Yu Han (Saxophon) und Juan María Solare (Klavier) haben als Schwerpunkt ihres Repertoires den Tango Argentino aller Zeiten und die chinesische Volksmusik.

Das Duo präsentiert Musik aus ihren Ländern. Sie ist charakterisiert durch klassische Musik der Moderne, deren Wurzeln in der Folklore gründen.
Yu Han (saxophone) and Juan María Solare (piano) have as center their repertory the Argentine tango of all eras, and the Chinese folkloric music.
Yu Han (saxofón) y Juan María Solare (piano) tienen como núcleo de su repertorio el tango argentino de todas las épocas y la música folklórica china.
Yu Han (Saxophone) wurde 1987 in Datong/China geboren. Mit zwölf Jahren besuchte er die zentrale Hochschule für Musik in Beijing, wo er bei Manlong Lee Saxophonunterricht erhielt. Seinen Bachelor-Abschluss erwarb er an der Hochschule für Musik in Xi'an. Zusätzlich besuchte er Meisterkurse bei Nobuya Lugawa, Claude Delangle, Arno Bornkamp, Vincent David und Jan Schulte-Bunert.

Yu Han wurde 2006 Preisträger des nationalen Wettbewerbs für Holzblasinstrumente in Beijing. Im Folgejahr gewann er in Xi'an den Instrumentenwettbewerb des chinesischen Studiums.

2011-2016 studierte Yu Han an der Hochschule für Künste (HfK) Bremen bei Hermann Cordes und Matthias Schinkopf im Master-Studium. Im Mai 2016 hat er sein Master Diplom erreicht.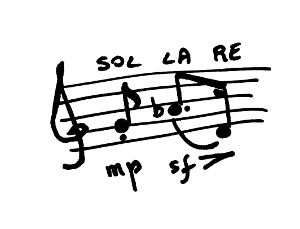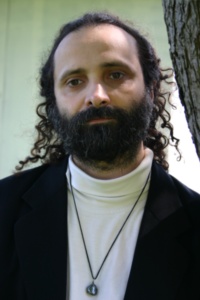 Copyright © Juan María Solare 2019, all rights reserved
La Yumba (Osvaldo Pugliese)
Universität Bremen, 24. Mai 2016
Duo Antipoden (Saxophon + Klavier)
Yao Zu (chinesische Volksmelodie)
Kunsthof Bockhorn, 5. August 2016
"Like" (empfehlen) diese Seite auf Facebook
"Like" Juan Maria Solare auf Facebook
Saxophon und Klavier
Musik Duo | Bremen
Victrola amnésica (Juan María Solare)
Mikado, Prinzhöfte, 13. August 2017