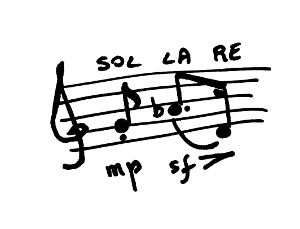 Copyright © Juan María Solare 2017, all rights reserved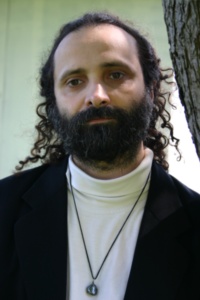 CD Sn
"Like" al homenajeado
en Facebook
"Like" (recomendar)
este CD
en Facebook
Digital-only album with electronic miniatures (33 to 100 seconds) to celebrate Juan María Solare's 50th birthday. Number of tracks: 52.

Musical language: experimental electronics (electroacoustic, synthetic or processed acousmatic sound, glitch, noise, collage, soundscape, musique concrète, dark ambient).

Sn is the chemical symbol of the element Stannum, "tin", which has the atomic number 50.
Album "Sn"
(Stannum / Estaño / Tin)
Sn (Stannum): Experimental electronic music
composed by 50 different composers
for Juan María Solare's
50th birthday
Cover Image:
Nuria Juncosa
Producer: J. M. Solare
Label Janus Music & Sound, JMS-011
(electronic music, electroacoustic miniatures)
Álbum de distribución digital con miniaturas electrónicas (de 33 a 100 segundos) para celebrar el 50º cumpleaños de Juan María Solare. Número de pistas: 52.

Lenguaje musical: electrónica experimental (electroacústica, sonido acusmático sintético o procesado, glitch, ruido, collage, paisaje sonoro, música concreta, dark ambient).

Sn es el símbolo químico del elemento Stannum, "estaño", el cual tiene el número atómico 50.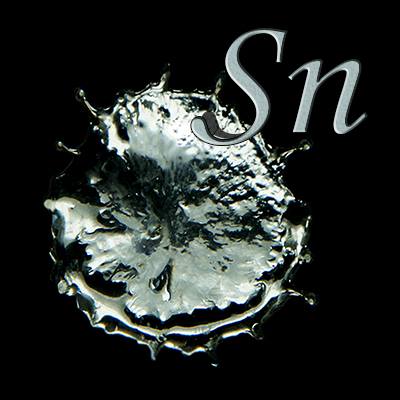 01) Nun (1:38)
Juan María Solare


02) Pentecontagon (1:12)
Adele Franghiadi


03) Turning of the Sun (1:28)
Asta Hyvärinen


04) Tin (1:18)
David Bohn


05) Glass Fantasy (1:00)
Chin Ting Chan


06) Sunrise - Variazione III (1:02)
Anna Terzaroli


07) Concéntricos (1:28)
Jeanette Fligler


08) Glacial Trace (1:14)
Kala Pierson


09) Euclidean Mosquitoes (0:37)
Blake DeGraw


10) Hidden Sun (1:32)
Massimo Vito Avantaggiato


11) Sol-itude (1:30)
rd wraggett

12) Diacronía (1:05)
Francisco Mastucci


13) Uno scorcio nell'infinito (1:30)
Davide Wang


14) Celsius 5504 (0:50)
Giovanni Parente


15) Bicyclette Etude Number 3 (1:30)
Philip Schuessler


16) Y entre sueños... escribía (1:26)
Yannick Menchaca


17) Passing Bells (1:09)
Paul Cowell


18) Silver White (0:51)
Luis Carlos Martínez Wilde


19) Quedate con el cambio (1:24)
Jorge Variego


20) Monday 7am (1:15)
Joseph Hasper


21) Siesta en el jardín (1:30)
Alejandro Cano Palomo


22) Murmurs (1:16)
Michael James Olson


23) Homenaje a 2 (1:23)
Juan Antonio Lleó
(feat. CoroDelantal)

24) ...para Juan María Solare (0:50)
Luca Miti


25) Solaris 50 (1:15)
Luis Mihovilcevic


26) CIN (cu en) TA (0:37)
Gonzalo Biffarella


27) SnO2 (1:32)
Sergio Aarón Pérez Velázquez


28) Le Petite Étain (1:28)
John Franek


29) Mondschwarz (1:04)
F. C. Zuke


30) Stannum Solis (0:33)
Diego Rojas


31) NAJ (2:02)
Sonia Megías
(featuring Mercedes López Caballero, featuring Ana López Caballero)

32) Diamante (0:51)
Moxi Beidenegl


33) Ventilation (1:13)
Oliver Smith


34) Dreamcatcher (0:58)
Panayiotis Kokoras


35) Tin Party (1:30)
David R. Peoples


36) Recalcitrance (1:30)
Daniel A. Walzer


37) Time Marches On (1:26)
Bob Siebert


38) Contrabassoonists Summon a Spaceship (1:02)
Robert Anton Strobel


39) Jumpstart (0:59)
Robin Julian Heifetz


40) Delorean en Río (1:23)
Alejandro Silva Diez


41) Voce Der (1:32)
Nate Trier


42) 50 for JMS (0:51)
Nickos Harizanos


43) On Western Terror 2 (1:31)
Luigi Morleo


44) Cincuenta garzas (0:40)
Jorge Eduardo González Herrera


45) Fusinus Stannum (1:22)
Mark Eliot Jacobs


46) Birthday Sonification Juan María Solare (0:50)
Gerald Fiebig


47) One Minute on the Surface of the Sun (1:04)
Erich Barganier


48) Nuovo Sole (1:40)
Massimo Varchione


49) For Computer Controlled Synthesizer No. 1 (1:24)
Daniel Steffey

50) Depths for Death (0:43)
Kevin Siegel

51) Sun vs Saturn (1:14)
Psychiceyeclix

52) Nice Noise (0:38)
Juan María Solare
UPC: 5054526386556
experimental electronic music,
electroacoustic, noise, sonic art,
arte sonoro, soundscape