Ibrahim Gunbardhi (Klarinette) und Juan María Solare (Klavier) haben als Schwerpunkt ihres Repertoires den Tango Argentino aller Zeiten, vom Anfang (um 1900) über die Goldene Ära mit Gardel, über den Tango Nuevo von Astor Piazzolla bis zur Gegenwart - und jenseits davon.

Duo 66 - Sie können dreimal raten, welcher Jahrgang beide Mitglieder sind.
Ibrahim Gunbardhi (clarinet) and Juan María Solare (piano) have as center their repertory the Argentine tango of all eras: from the beginning (around 1900), through the Golden Ära of Carlos Gardel, through the Tango Nuevo of Astor Piazzolla until the present - and beyond.

Duo 66 - you can guess in which year both performers have been born.
Ibrahim Gunbardhi (clarinete) y Juan María Solare (piano) tienen como núcleo de su repertorio el tango argentino de todas las épocas: desde los comienzos (hacia 1900), pasando por la Era Dorada de Carlos Gardel, pasando por el Tango Nuevo de Astor Piazzolla hasta llegar al presente - y más allá.

Duo 66 - pueden ustedes adivinar en qué año han nacido ambos intérpretes.
Ibrahim Gunbardhi (Klarinette). Geboren 1966, Ausbildung zum Diplom - Klarinettisten, Konservatorium Tirana (Albanien).

Regelmäßige Kammermusikkurse in Portogruaro, Italien.

Studium mit den Abschlüssen "Dozentus Musikus" und "Solisten-Diplom", Konservatorium Rotterdam.

Zahlreiche Kammermusik- und Solokonzerte.
Seit 1996 Konzerte und Unterrichtstätigkeit in Bremen.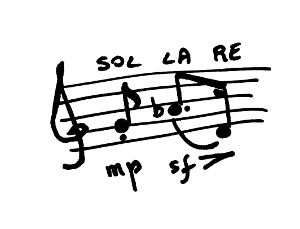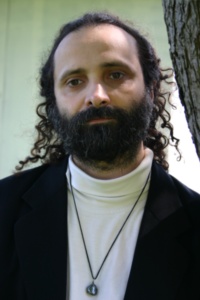 Copyright © Juan María Solare 2013, all rights reserved
Ibrahim Gunbardhi (clarinete). Nacido en 1966, formación de clarinetista diplomado en el Conservatorio de Tirana (Albania)

Asistió regularmente a cursos de música de cámara en Portogruaro, Italia.

Estudio con el título de "Dozentus Musikus" y "Solisten-Diplom" en el Conservatorio de Rotterdam (Holanda).

Numerosos conciertos como solista y en música de cámara.

Desde 1996 conciertos y actividad docente en Bremen.
Sale con fritas (Juan María Solare)
Universität Bremen, 31 May 2011
Temperamentos (nr 4 = Sanguíneo)
(Juan María Solare)
Universität Bremen, 31 May 2011
Duo 66 (Klarinette + Klavier)
"Like" (empfehlen) diese Seite auf Facebook
"Like" Juan Maria Solare auf Facebook
Klarinette und Klavier
Musik Duo | Bremen