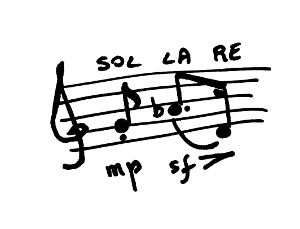 Copyright © Juan María Solare 2017, all rights reserved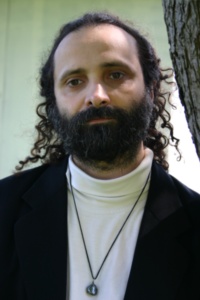 Mote of Dust Suspended in a Sunbeam
(single)
"Like" the composer
(Juan María Solare)
on Facebook
"Like" (recommend)
this single
on Facebook
Mote of Dust Suspended in a Sunbeam (single)
piano & composition:
Juan María Solare
- Music composed, performed and produced by Juan María Solare
- Cover Image: Juan María Solare, based on a picture by Austin Ban
"Mote of Dust Suspended in a Sunbeam" is a single for solo
piano
composed by
Juan María Solare
(an Argentine musician who lives in Germany).
Cover image: by Juan María Solare, bad on a photography by
Austin Ban
.
Release
: 26 July 2017.
This is a
download-only
album. If you want a physical edition, you will have to
contact the composer
and negotiate.
Label
Janus Music & Sound
,
catalogue number: JMS-999
Follow and listen the composer
on Spotify
Siga y oiga al compositor
en Spotify
Cover Art:
Juan María Solare
(based on a foto by
Austin Ban
)
Mote of dust suspended in a sunbeam was composed in Bremen (Germany) on 30th January 2017, shortly after knowing about the death of Uwe Kolkmeyer, musician and caricaturist to whom this piano piece is dedicated in memoriam.

The title refers to a thought by Carl Sagan: planet earth is a mote of dust suspended in a sunbeam. An old idea that, of course, was not expressed by him for the first and only time.

In Sufism exists an allegory (attributed to Muhyiddin Ibn Arabi) according to which the essences of the possible beings do exist in the darkness before being manifested by the divine light, as the motes of dust suspended in the air in a darken room don't become visible until they are lit by a light ray.

A certain optimistic atmosphere in this work may surprise, the opposite of what is usually associated with death. In my works the tonality of A major often expresses consolation.
Mote of dust suspended in a sunbeam (Mota de polvo suspendida en un rayo de sol) fue compuesta en Bremen (Alemania) el 30 de enero de 2017, poco después de enterarme de la muerte de Uwe Kolkmeyer, músico y caricaturista a quien le está dedicada in memoriam.

El título remite a un pensamiento de Carl Sagan: el planeta tierra es una mota de polvo suspendida en un rayo de sol. Una antigua idea que, por supuesto, no fue expresada por él por primera y exclusiva vez. En el sufismo existe una alegoría (atribuida a Muhyiddin Ibn Arabi) según la cual las esencias de los seres -de los entes posibles- existen en la oscuridad antes de ser manifestadas por la luz divina, así como las motas de polvo suspendidas en el aire en una habitación a oscuras no se tornan visibles hasta que son alumbradas por un rayo de luz que entra por una rendija.

Podrá soprender cierto ambiente optimista en esta obra, lo contrario a lo que suele asociarse con la muerte. En mis obras, la tonalidad de La mayor a menudo expresa consuelo.

"
An expression of deep thought
that also encourages deep thought
"
(
Greg Jones
in the blog
Ear To The Ground
)