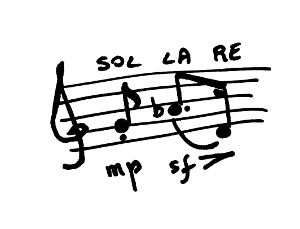 Copyright © Juan María Solare 2016, all rights reserved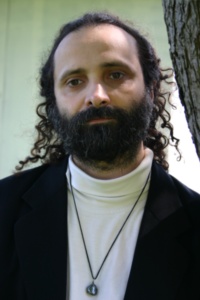 CD Sn: call for works
"Like" al homenajeado
en Facebook
"Like" (recomendar)
este CD
en Facebook
Call for works
(electronic music, electroacoustic miniatures)
Digital-only album with electronic miniatures (31 to 90 seconds) to celebrate Juan María Solare's 50th birthday. The definitive number of tracks is still open (say 50).

This call for works will publish your work online in streaming platforms (Spotify, etc.) as well as download shops (iTunes, etc.), through the independent label Janus Music & Sound, run by Juan María Solare.

No money is involved in any of both directions. If selected, you'll receive good free promotion but not money prize.

Each composer can submit one track (ideally their best one).

For this opportunity there are no limitations based on characteristics of the person (age, birthplace, gender), only a certain focus and prudent aesthetic constraints in order to achieve a sense of cohesion in the album:
Album "Sn"
(Stannum / Estaño / Tin)
(future: examples on SoundCloud)
Music composed by several composers
for Juan María Solare's 50th birthday
Cover Image: Nuria Juncosa
Producer: JMS
Follow and listen the pianist
on Spotify
Siga y oiga al pianista
en Spotify
Musical language
: preferably
experimental electronics
(electroacoustic, synthetic or processed acousmatic sound, glitch, noise, collage, soundscape,
musique concrète
, dark ambient, with or without voice). Beat-based or pads-based pieces will have less chances. Virtual simulations of acoustic instruments will have even lower chances. Please avoid extremely soft sounds (
pianissimo
) or long pauses/silences, since one goal of this call for works is that the album gets broadcasting chances.
Theme
: you can get inspiration on the keywords/tags "fifty", "Juan Maria", "Solare" (= related to the sun), "Tin" (Sn is the chemical symbol of the element "tin", which has the atomic number 50 - got it?). Anyway, this is not a "must" but a "might".
Deadline
:
11th August 2016
(Juan María's 50th birthday). Selection and publishing during the rest of the year.
Format
: submit a single
WAV file, stereo, 44.1 kHz, 24 bits
. The sound quality
must
fit broadcasting standards. Absolute minimum 31 seconds (for technical reasons), maximum 90 seconds. Besides, send a text file with a short Bio and work comments and a PDF file with the signed agreement (see below).
Legal
:
You keep the copyright
of your track. You grant the label Janus Music & Sound the
right to publish
your track in streaming and download platforms worldwide. This right is
non-exclusive
: you may grant other labels the same rights. This permission is
perpetual
(for ever) and
irrevocable
(you can not regret): the reason for this is that if one single person wants to un-publish their track, I must cancel the whole album - and this would not be fair for the rest of the colleagues (or for me). So think if you really want your piece to be available online for ever. If not, we stay friends but please do not submit the track.
- Please do not submit a track of which you don't own the
copyright
(i.e. is not yours).
- Do not submit a track that includes an unlicensed
sample
you don't have permission to use.
- Do not submit a track under
exclusive
deal elsewhere (with another label, distributor or licensing company).
- Do not submit a you intend (plan, wish) to license exclusively elsewhere.
- Do not submit a track that infringe on copyrights of third parties (for instance, forget about quoting the melody of "
happy birthday to you
": believe it or not, is not in public domain).
Your
biography and description of your piece
will be publicly available on my website (http://www.juanmariasolare.com/CD_Sn.html), and in every press release that I send to several media and promotion services, at my own costs. By submitting, you agree that these texts be available publicly and sent to journalists.
Financial aspects
: there is
no submission fee
. If your piece is streamed or downloaded, you will get
royalties
(from
Spotify
or
iTunes
) only if you are member of a PRO (Performing Rights Society) such as ASCAP, GEMA, SGAE, SADAIC, etc. Anyway: expect cents, not real money. However, you will
not
receive any monies from my label (Janus Music & Sound) if the album is downloaded or streamed. Consider these cents as your birthday gift to Juan María. The main reason for this decision is organizational: it would mean to send 50 composers a small amount of money every year, to keep track of all accounts, to write international bills and to consider international taxes, which vary in every country.
In short, this is a "
promotion against royalties
" deal.
Checklist: what to submit, how and where to

-
Track
(WAV, Stereo, 44.1 kHz, 24 bits, 31-90 seconds)
-
Bio
in any language (max. 50 words plus up to 3 links) (DOC or
ideally TXT file
, please avoid DOCX)
-
Programme note
in any language (max. 100 words) (in the same TXT file as the previous Bio)
-
Signed consent for distribution
through the label
Janus Music & Sound
(form available
HERE
) (PDF) (http://www.juanmariasolare.com/Sn/CD-Sn-Agreement.pdf)
All files must have the same name
(and a different extension):
SURNAME-FirstName-MiddleName---Title

for instance
SOLARE-Juan-Maria---Nifty-Fifty.WAV
SOLARE-Juan-Maria---Nifty-Fifty.TXT
SOLARE-Juan-Maria---Nifty-Fifty.PDF
If possible, avoid empty spaces in the name of the files. Write SURNAME with capital letters, name "normally". Separate name and title with three dashes (---). If you don't have a middle name, don't write it... If your name or title has characters that computers don't like (such as ñ or â), in order to avoid transmission errors please eliminate the diacritics in the file's name itself
BUT
include them in the TXT file where you talk about the piece.
Please take these format indications seriously
. If you don't, it might happen that I confuse your name with the title of the piece and the mistake lasts FOREVER. Remember that I might receive a few hundred of submissions. Avoid my mistakes -and your eternal fury- by being clear
now
.
Send these three files exclusively to this email address:
CD.Sn.50@gmail.com
Use as subject the same filename you already know (SURNAME-FirstName-MiddleName---Title)
Last words
: if the selected composers are active in social media (including
Spotify
or
Deezer,
plus the usual
Facebook
or
Twitter
), consider following/liking the other composers on the album.
Real last words
: it would help a lot that you (translate this call for works into your mother tongue and) spread the word in your circle of colleagues.
Many thanks to the association
Vox Novus
(New York City) for their unofficial-but-concrete logistic support to this project.
Álbum de distribución digital con miniaturas electrónicas (de 31 a 90 segundos) para celebrar el 50º cumpleaños de Juan María Solare. El número definitivo de pistas está aún abierto (digamos 50).

Esta convocatoria publicará tu obra online en plataformas de streaming (Spotify, etc.) y en tiendas virtuales de descarga (iTunes, etc.), mediante el sello independiente Janus Music & Sound, de Juan María Solare.

No habrá intercambio de dinero en ninguna de ambas direcciones. Si es seleccionada tu obra, recibirás buena promoción gratuita pero no un premio en dinero.

Cada compositor puede enviar sólo una obra (idealmente la mejor).

En esta convocatoria no hay limitaciones basadas en características de la persona (edad, lugar de nacimiento, género), sólo unas prudentes restricciones estéticas para obtener un sentido de cohesión en el álbum:
Lenguaje musical
: preferiblemente
electrónica experimental
(electroacústica, sonido acusmático sintético o procesado, glitch, ruido, collage, paisaje sonoro,
musique concrète
, dark ambient, con o sin voz). Obras basadas en beats o en pads tendrán menos posibilidades. Simulaciones virtuales de instrumentos acústicos tendrán aún menos posibilidades. Por favor eviten sonidos extremadamente suaves (
pianissimo
) o largas pausas/silencios, pues un objetivo de esta convocatoria es que el álbum tenga posibilidades radiofónicas.
Tema
: pueden orientarse en las palabras clave o etiquetas "cincuenta", "Juan Maria", "Solare" (= relativo al sol), "estaño" (Sn es el símbolo químico del elemento "estaño", el cual tiene le número atómico 50 - ¿comienzan a entender?). De todas maneras, esta no es una
obligación
sino una
posibilidad
.
Fecha límite
:
11 de agosto de 2016
(el 50º cumpleaños de Juan María). Selección y publicación durante el resto del año.
Formato
: envíen un
archivo WAV, estéreo, 44.1 kHz, 24 bits
. La calidad sonora
debe
ser de standard radiofónico. Duración mínima absoluta de 31 segundos (por razones técnicas), máxima de 90 segundos. Además, enviar un archivo de texto con una breve biografía y comentarios sucintos sobre la obra, y un archivo PDF con el acuerdo firmado (ver debajo).
Legal
: Ustedes
conservan el copyright
de su obra. Ustedes otorgan al sello discográfico
Janus Music & Sound
el
derecho a publicar
su
track
en plataformas de
streaming
y de descarga digital, en todo el mundo. Este derecho es
no-exclusivo
: pueden otorgar a otros sellos discográficos los mismos derechos. Este permiso es
perpetuo
(para siempre) e
irrevocable
(no pueden arrepentirse): la razón es que, si una única persona quisiera retirar (despublicar) su
track
, yo debería cancelar la totalidad del álbum - y esto no sería justo para el resto de los colegas (ni para mí). Así que piensen si realmente quieren que su obra esté disponible online para siempre. Si no, seguiremos muy amigos pero por favor no envíen el
track
.
- Por favor no envíen un track cuyo
copyright
no poseen (es decir, no es de ustedes).
- No envíen un track que incluya un
sample
no licenciado, es decir, que no tienen autorización para usar.
- No envíen un track bajo contrato
exclusivo
en otro lado (con otro sello, distribuidor o compañía de licencia).
- No envíen un track que intentan (planifican, desean) licenciar exclusivamente en otro lado.
- No envíen un track que infrinja los derechos de autor de terceras personas (por ejemplo, olvídense de citar la melodía de "
que lo cumplas feliz
": créase o no, no está en dominio público).
Tu
biografía y la descripción de tu obra
serán expuestas públicamente en mi página web (http://www.juanmariasolare.com/CD_Sn.html) y adjuntadas en cada comunicado de prensa que yo envíe a diferentes servicios mediáticos y de promoción, a mi costo. El hecho de participar en esta convocatoria implica aceptar que estos textos sean accesibles al público y enviados a periodistas.
Aspectos financieros
:
no hay tasa de inscripción
. Si tu obra es
streameada
o descargada, vas a recibir
regalías
(de
Spotify
o
iTunes
) sólo si estás asociado/a a alguna Sociedad de Derechos de Autor, tales como SGAE, SACM, SADAIC, etc. De todas maneras, se trata de centavos, no de dinero de verdad. Sin embargo,
no
vas a recibir pagos de mi sello (Janus Music & Sound) si el álbum es descargado o
stremeado
. Considera estos centavos como tu regalo de cumpleaños a Juan María. La principal razón para esta decisión es organizativa: significaría enviar a 50 compositores una cantidad diminuta de dinero cada año, llevar registro de todas las cuentas, escribir facturas internacionales y considerar las respectivas leyes impositivas, que varían de país en país.
En suma, este es un trato de "
promoción contra royalties
".
Checklist: qué enviar, cómo y adónde

-
Pista
(WAV, Stereo, 44.1 kHz, 24 bits, 31-90 segundos)
-
Biografía
en cualquier idioma (máx. 50 palabras y hasta 3 links) (DOC o
idealmente TXT
, evitar el DOCX)
-
Nota de programa
en cualquier idioma (máx. 100 palabras) (en el mismo archivo
TXT
que la biografía)
-
Acuerdo firmado
de distribución
mediante el sello
Janus Music & Sound
(bajar formulario
AQUI
) (PDF)
(http://www.juanmariasolare.com/Sn/CD-Sn-Agreement.pdf)
Este acuerdo debo entregarlo en inglés, pero
ALLÍ
hay una versión en castellano para que sepan 100% lo que están firmando
(http://www.juanmariasolare.com/Sn/CD-Sn-Acuerdo-traducido.pdf).
Todos los archivos deben llevar el mismo nombre
(y una extensión diferente):
APELLIDO-PrimerNombre-SegundoNombre---Titulo

Por ejemplo
SOLARE-Juan-Maria---Nifty-Fifty.WAV
SOLARE-Juan-Maria---Nifty-Fifty.TXT
SOLARE-Juan-Maria---Nifty-Fifty.PDF
En lo posible, eviten espacios vacíos en el nombre de los archivos. Apellido escrito en mayúsculas, nombre "normal". Separar nombre y título de la obra con tres guiones (---). Si no tienen un segundo nombre, no lo escriban... Si tu nombre o el título de tu obra tiene caracteres que a las computadores (=los ordenadores) no les gustan (tales como ñ o â), para evitar errores de transmisión mejor eliminen los diacríticos del nombre del archivo
PERO
inclúyanlo en el archivo TXT donde hablan de la obra.
Por favor tómense en serio estas indicaciones
. Si no lo hacen, podría ocurrir que yo me confunda el nombre del autor con el título de la obra y que ese error dure PARA SIEMPRE. Recuerden que es posible que reciba varios cientos de envíos. Eviten mis errores -y vuestra eterna furia- siendo claros
ahora
.
Envíen estos tres archivos exclusivamente a esta dirección electrónica:
CD.Sn.50@gmail.com
Usen como "asunto" del mail el mismo nombre de archivo que ya saben (APELLIDO-PrimerNombre-SegundoNombre---Titulo)
Últimas palabras
: si los compositores seleccionados son activos en las redes sociales (incluyendo
Spotify
o
Deezer
, además de los usuales
Facebook
o
Twitter
), consideren seguir/gustar a los demás compositores del álbum.
Palabras verdaderamente últimas
: ayudaría mucho que quisieras (traducir esta convocatoria a tu lengua materna y) darla a conocer en tu círculo de colegas.
Muchas gracias a la asociación
Vox Novus
(New York City) por su apoyo logístico extraoficial pero concreto a este proyecto.