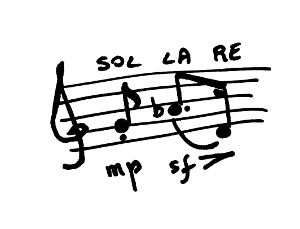 Copyright © Juan María Solare 2015, all rights reserved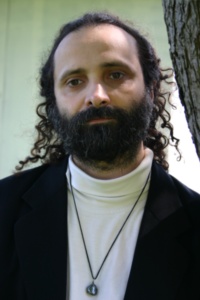 ---
Puma
a word to the wise
a modern tango
(composer:
Juan María Solare
)
"Like" (recomendar) esta página en Facebook
"Like" (recomendar)
a Juan Maria en Facebook
tango nuevo
Latin American piano music
Follow and listen the composer
on Spotify
Siga y oiga al compositor
en Spotify
Puma is a modern tango, originally composed for solo piano. Later, different performers asked me arrangements for their ensembles (such as the Quartet Tango Catz! from Denmark and Omar Massa, bandoneon player from Argentina).

Puma was composed in February 2011 in Bremen, and performed by the composer in Stuttgart, Bremen, Leipzig, London, Göttingen, College Station (Texas, U.S.), Waco (Texas), Mar del Plata (Argentina).

Puma will be included in the upcoming CD Beyond Tango.

Keywords: Tango Nuevo. Latin jazz. Piano. Feline subtleness.

The official video was recorded and filmed at the Theatre of the university of Bremen (Germany). Grand piano Bösendorfer. Camera: Mauricio López. Videos editing: Juan María Solare (28th July 2014).

This video was awarded the 'On Piano Creativity' Permanent International Contest, May 2015.
Si les interesa tener la partitura de esta obra para una posible ejecución,
envíenme unas líneas
.
No la estoy ofreciendo aquí directamente como
descarga gratuita de música
, pero podemos negociar basados en una donación voluntaria del tipo "pague lo que quiera".
If you are interested in having the score of this piece for a possible performance, do
drop me a line
.
I am
not
offering it here directly as
sheet music free download
, but we can negotiate on an uncomplicated
donation basis
of the kind
pay what you want
.
Puma
es un tango moderno, originalmente escrito para piano solo. Luego, diferentes intérpretes me pidieron versiones para sus ensembles (tales como el cuarteto
Tango Catz!
De Dinamarca y Omar Massa, bandoneonista de Argentina).
Puma
fue compuesto en febrero de 2011 en Bremen, y ejecutado por el compositor en Filderstadt (Stuttgart), Bremen, Leipzig, Londres, Gotinga, College Station (Texas, EE.UU.), Waco (Texas), Mar del Plata (Argentina).
Puma
será incluido en el álbum
Beyond Tango
.
Descriptores
: Tango Nuevo. Jazz latino. Piano. Sutileza felina.
El video oficial fue grabado y filmado en el teatro de la universidad de Bremen (Alemania). Piano de cola
Bösendorfer
. Cámara: Mauricio López. Video editado por Juan María Solare (28 de julio de 2014).
Este video fue galardonado con el
Premio Concurso Internacional Permanente 'De la Creatividad al Piano'
, mayo de 2015.
Live @ St Martin in the Fields, London, 1st November 2013
Live @ the Bolivar Hall, London,
23rd May 2014.