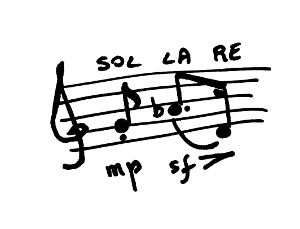 Copyright © Juan María Solare 2017, all rights reserved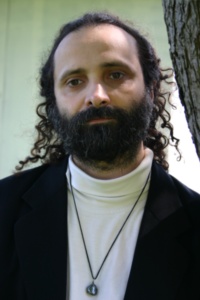 EP Otro lugar, otro tango
"Like" the pianist on Facebook
"Like" (recommend)
this EP
on Facebook
1) Meditación de Teseo (2002) 2:42
[Juan María Solare & Pedro Lastra]
2) La última grela (1967) 5:10
[Astor Piazzolla & Horacio Ferrer]
3) A una sombra del 1500 (la de Benvenuto Cellini) (2011) 3:23
[Juan María Solare & Luis Alposta]
4) go-sol-sin (2011) 2:36
[Moxi Beidenegl]
5) Espero cada día que cante la sirena (2002) 2:00
[Juan María Solare & Pedro Lastra]
6) El Abasto en Google Earth (2012) 3:18
[Juan María Solare & Ricardo Bruno]

Tiempo Total: 19:09
- Voz (mezzosoprano):
Moxi Beidenegl
- Piano:
Juan María Solare
- Cover Art:
Jerónimo Méndez Mallo
(
Vlack Lotus Studio
, Hamburg) sobre una fotografía de
Moxi Beidenegl
- Recorded at
Tonhotel Hamburg
(Germany) in March 2014
- Recorded by
Gerd Mauff
- Mastering:
Gunnar Brandt-Sigurdsson


Release: 1st October 2017
Label
Janus Music & Sound
,
catalogue number: JMS-012.
La última grela (Piazzolla-Ferrer)
Moxi Beidenegl + Juan María Solare
Follow and listen the composer
on Spotify
Siga y oiga al compositor
en Spotify
Moxi Beidenegl, voz
"Like" the singer on Facebook
https://www.amazon.co.uk/lugar-tango-Beidenegl-Mar%C3%ADa-Solare/dp/B075LNRLHK
Otro lugar, otro tango

Tango de cámara.
Tango expandido.
Tango abstracto.
Tango de hoy.

Un eclecticismo que mantiene cierta unidad.
¿Los modelos?: Astor Piazzolla y Franz Schubert, Juan Carlos Cobián y Charles Ives, Carlos Gardel y John Cage.

Esta música se halla en un campo de fuerzas definido por tres factores: tango nuevo, Lied de cámara contemporáneo y una pequeña dosis de surrealismo.

"Otro lugar" porque las biografías de los protagonistas los han llevado por derroteros alejados (geográfica y culturalmente) de su lugar natal. De su origen.

"Otro tango" porque, inevitablemente, la música que surge de esta dualidad permanente (Argentina - Alemania), de este constante "estar en guardia", conduce a resultados inesperados.

Inesperados - ma non troppo.
tango canción
mezzosoprano & piano
tango de cámara
https://www.amazon.co.uk/lugar-tango-Beidenegl-Mar%C3%ADa-Solare/dp/B075LNRLHK