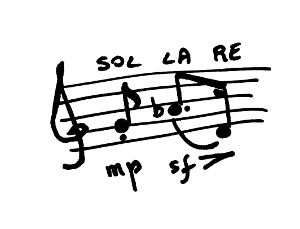 Copyright © Juan María Solare 2016, all rights reserved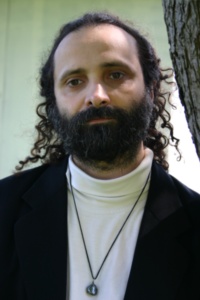 ---
Highlands
a word to the wise
a miniature for oboe solo
(or for any melodic instrument)
composer:
Juan María Solare
(oboe:
John Winstead
)
"Like" (recomendar) esta página en Facebook
"Like" (recomendar)
a Juan Maria en Facebook
solo oboe
Scotland
music
Follow & listen the composer
on Spotify
Siga y oiga al compositor
en Spotify
Highlands
was composed on the train from Bremen to Hamburg on 5 June 2015. This musical miniature can be understood as a rehearsal before the composition of the piece
Ballone Castle
for Solo bagpipe.
Highlands
is scored originally for solo oboe but can be played in any melodic instrument. Possibly some instruments are more adequate than others: those with a certain "scratchiness" in its timbre.
The audio for this simple video was recorded by
John Winstead
(in April 2016) and the pictures used -images of Scotland, mainly from the Island of Skye- were taken by
Frank Winkler
. He gave these images under the license Creative Commons "CCO Public Domain, Free for Commercial Use, no attribution required", but I strongly believe in attribution and acknowledgment doesn't hurt anyway.
Si les interesa tener la partitura de esta obra para una posible ejecución,
envíenme unas líneas
.
No la estoy ofreciendo aquí directamente como
descarga gratuita de música
, pero podemos negociar basados en una donación voluntaria del tipo "pague lo que quiera".
If you are interested in having the score of this piece for a possible performance, do
drop me a line
.
I am
not
offering it here directly as
sheet music free download
, but we can negotiate on an uncomplicated
donation basis
of the kind
pay what you want
.
Highlands
fue compuesta en el tren de Bremen a Hamburgo el 5 de junio de 2015. Esta miniatura musical puede entenderse como un ensayo previo a la composición de la pieza
Ballone Castle
para gaita escocesa.
Highlands
está compuesta originalmente para oboe solo, pero puede ser ejecutada en cualquier instrumento melódico. Posiblemente algunos instrumentos son más adecuados que otros: aquellos con una cierta "rasposidad" en su timbre.
El audio para este simple video fue grabado por
John Winstead
(en abril de 2016) y las fotografías usadas -imágenes de Escocia, particularmente de la isla de Skye- fueron tomadas por
Frank Winkler
. Sul autor ha cedido las imágenes bajo la licencia Creative Commons "CCO Dominio público, gratuita para uso comercial, no se requiere atribución", pero yo creo firmemente en la atribución y el reconocimiento tampoco daña.