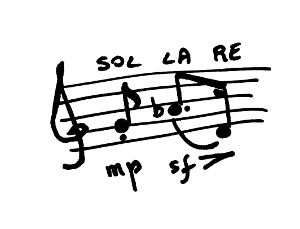 Copyright © Juan María Solare 2016, all rights reserved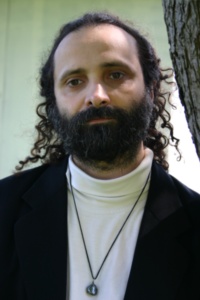 EP Himmelsrichtungen
"Like" al pianista
en Facebook
"
Himmelsrichtungen
" ist ein Album mit sechs zeitgenössischen Klavierstücken, komponiert und aufgeführt von
Juan María Solare
(einem argentinischen Pianisten, der in Deutschland lebt).
Aufgenommen im Theater der Universität Bremen am 30. September 2014.
Flügel
Bösendorfer
.
Artwork von
Alban Low
(London).
Veröffentlichung
: 20. März 2016.
Dies ist ein
download-only
Album. Wenn Sie ein physikalisches Exemplar möchten, sollten Sie sich in
Kontakt mit dem Pianisten
setzen.
Label
Janus Music & Sound
,
Katalognummer: JMS-008.
"Like" (recomendar)
este CD
en Facebook
1 - Siesta Norteña (Northern nap) 3:07
2 - Viento del Este (Wind from the East) 4:04
3 - Un poco más al oeste (More to the West) 3:53
4 - La voz del sur (The Voice of the South) 1:41
5 - Cenit (Zenith) 2:17
6 - Nadir (Nadir) 3:33

Total Time: 18:35
Himmelsrichtungen (Cardinal Points)

The title Himmelsrichtungen, literally "directions of the sky", means actually "cardinal points". Usually they are four, but I added two (zenith and nadir), because they determine the third dimension: we are not more conceiving a bidimensional world, but a tridimensional one. This represents the overcoming, the generalization of the system (of any system).

The musical language integrates tonality (more traditional pieces) and post-tonality (more experimental). This album, which can be filed under the genre contemporary classical, offers an accessible avant-garde sound with a transparent "melocentric" approach.

The musical characters range from sober (1st) to nostalgic (4th), from abstract (2nd) to minimalistic (3rd), from doubtlessly happy and hyperkinetic (5th) to reservedly mysterious (6th).
Himmelsrichtungen

Die Himmelsrichtungen sind normalerweise vier, aber ich habe zwei dazu addiert (Zenit und Nadir), die die dritte Dimension bestimmen: es wird nicht mehr auf eine zweidimensionale Welt angespielt, sondern auf eine dreidimensionale. Sie stellen die Überwindung, die Verallgemeinerung des Systems (jedes Systems) dar.

Die Musiksprache integriert Tonalität (die traditionelleren Stücke) und Post-Tonalität (eher experimentell). Dieses Album, das in die Gattung der zeitgenössischen Klassik eingestuft werden kann, bietet einen zugänglichen avantgardistischen Sound mit einer transparenten "melozentrischen" Annäherungsweise.

Die musikalischen Charaktere spannen einen Bogen von nüchtern (1.) bis nostalgisch (4.), von abstrakt (2.) bis minimalistisch (3.), von zweifellos glücklich und hyperkinetisch (5.) bis zu reserviert geheimnisvoll (6.).

Himmelsrichtungen
(Cardinal Points * Puntos cardinales)
Music
composed by
Juan María Solare
Piano
:
Juan María Solare

Cover Image:
Alban Low
Grand piano
Bösendorfer
Theater of the university of Bremen (Germany), 30th September 2014
Recorded and mixed by
Juan María Solare
Video by Doni Irawan.
Actress: Lilih Larasati.
Filmed in 2016 in Purworejo, Indonesia.
"
Himmelsrichtungen
" (Cardinal Points) are six piano pieces composed and performed by
Juan María Solare
(an Argentine pianist who lives in Germany)
Recorded at the university of Bremen (Germany) on 30 September 2014.
Grand piano
Bösendorfer
.
Cover image by the British artist
Alban Low
.
Release
: 20 March 2016.
This is a
download-only
album. If you want a physical edition, you will have to
contact the pianist
and negotiate.
Label
Janus Music & Sound
,
catalogue number: JMS-008.
Follow and listen the pianist
on Spotify
Siga y oiga al pianista
en Spotify